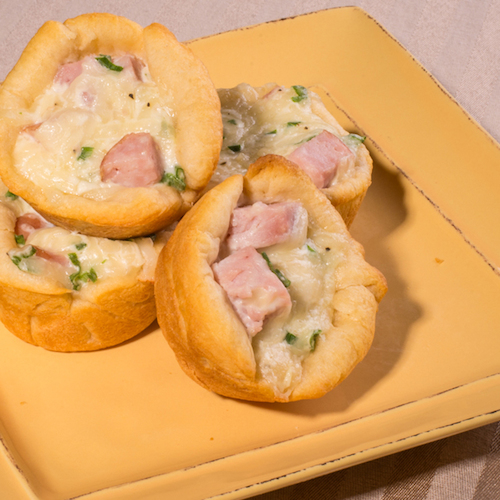 Swiss Cheese & Ham Tartlets
If you're looking for the perfect breakfast appetizer, look no more. Swiss cheese and ham tartlets won't last long at your next brunch!
Ingredients
2 cups Swiss cheese (shredded)
2/3 cup cooked ham (finely chopped)
1/3 cup green onions (chopped)
1/3 cup sour cream
24 unbaked 3-inch tart shells
to taste salt & pepper
Steps
Preheat oven to 375°.
Combine cheese, ham, onions, sour cream and mix well. Add salt and pepper.
Place tart shells on large baking sheet.
Bake at 375° for 10 minutes only.
Remove from oven and divide cheese mixture evenly among shells.
Return to oven and bake for 10 minutes more or until filling is hot and melted.